CERTIFIED SERVICES
Pestec is IPM certified by EcoWise and Green Shield
AWARD WINNING
Pestec is a winner of the California Department of Pesticide Regulation IPM Innovator. Named San Francisco 'Best of the Bay' for pest control two years in a row.
INNOVATIVE SOLUTIONS
Pestec is an early adopter of new technologies and practices. This applied research allows us to develop new risk-reducing strategies for managing pests.
LOCAL & TRUSTED
Pestec has been family owned and operated since 1985
San Francisco Pest Control Providers
For more than 30 years, Pestec has provided pest control services to commercial and government customers in the San Francisco Bay Area. Our service area includes the City and County of San Francisco, San Mateo County, Contra Costa County, Alameda County, and Santa Clara County.
We offer various pest management services, including the control of rats, mice, ants, cockroaches, and yellow jackets. We also provide pest prevention consultations for new construction projects, Integrated Pest Management assessments, and training for facilities to manage pests proactively.
Unlike traditional pest control and exterminator companies, Pestec focuses on pest prevention and pest management over the long term, avoiding quick-fix solutions to pest infestations that do not provide lasting results. Traditional pest control relies heavily on pesticides, but we use an Integrated Pest Management (IPM) approach.
IPM is a comprehensive, environmentally sensitive approach to managing pests. This science-based, common-sense approach for reducing populations of disease vectors and public health pests uses pest management techniques that focus on pest prevention, pest reduction, and the elimination of conditions that lead to pest infestations.
We have successfully accumulated a collection of least-toxic practices to control pests. And by doing this, we have reduced our pesticide use to a minimum.
Implementing an IPM plan and program of prevention and monitoring can decrease costs for our clients over the long run.
Pestec is also the only company in the country that certifies its entire operations through EcoWise Certified and Green Shield Certified. We are an ever-evolving company that uses industry-leading techniques to better the places and communities we live and work.
Сustomers reviews
Patrick R
Pestec seems to have solved our rodent problem. They provided a quote and stood by it. We have a six month guarantee and I expect if we needed them back they would come with no questions asked. I shopped around for rodent abatement companies and Pestec was the most direct about pricing and what their scope of work would include. Thanks! - Patrick R.
Terri K
I called Pestec for a gopher problem in my front lawn that was getting out of control quickly! I called and spoke with Mikail who gave me answers to all my questions. I made an appointment and got a follow up email confirmation immediately. A very nice and knowledgeable guy named Ricky showed up exactly on time and set seven traps. An appointment was made (during my initial call) for the follow up appointment and he again showed up exactly at 8am. He had captured two gophers in the front lawn. Both visits he took time to give me all sorts of information about the procedure, results and follow up. The main office, Samantha to be specific, sent me a follow up report within 30-45 minutes!

Everyone at this company is really professional and efficient and the process was painless (although not for the gophers!). Thanks, Pestec!! - Terri K.
Lauren W
BAAAAD ant invasion that the usual Terro baits didn't take care of, even after two weeks, so I called Pestec. On time, courteous, knowledgable, honest. And I don't have to be afraid of the baits and other treatments they use, or worry about the effect on my family or pets. Might take longer to work than the usual toxics other companies use, but I'll take IPM over speed any day. - Lauren W.
Sam Z
We were getting mysterious bites in our home. Zach of Pestec identified the problem as rat mites, found where the rates were entering, sealed up the house and dusted the crawl space. He trapped all the rats and none have come into our house since. Sans rats, the rat mites died off and for the first time in six months we're not getting bitten. Zach knew just what to do, explained his plan clearly and consulted us every step of the way. We are greatly relieved and very grateful to Zach and Pestec. - Sam Z.
Ashley D.
I was getting bitten pretty much every night and suspected that it was bed bugs. After a few sleepless nights, I called out one company to do a hand/manual inspection, and they said it was just carpet beetles. I wanted a second opinion so after a few more sleepless nights, I called Pestec to do a canine inspection. From Day 1, the customer service was ON POINT. After that, each visit and interaction from Pestec was professional and courteous. Best of all, here we are 3 months later with no bed bugs! - Ashley D.
Bondons
We want you to know how much we appreciate the excellent service provided by Matt and Alfred. Living close to a hill, rodents are common pest problem for us. Matt has serviced our place a few times. His friendly-professional attitude, attention to detail, responses to our many question, and ready smile made the experience even better than expected. We won't hesitate to refer future clients to you, and you can be assured that I have you on speed dial. Your happy customer. - Bondons.
Kimberly
I can't recommend Pestec highly enough. We had a biting insect problem. We were getting bitten daily by something we couldn't see - stressful and frustrating. Pestec and a number of other companies I enquired with thought the cause could be rat mites. Pestec sent their rat and insect specialists and after finding rat evidence and leaving insect monitors were able to confirm that rat mites were the source of the bites. Whilst another company would have been happy to sign us up to a year's contract of chemical spraying Pestec were adamant that we needed to remove the source of the mites, i.e. the rats. They located holes in our basement walls and signs of rats around the property. Getting rid of rat mites is not an easy fix and took time, but what Pestec recommended was absolutely the way to go. They carried out rat trapping, located a nest in the crawl spaces of the basement and dusted pesticide in key points (which is safer than spraying particularly as we have a newborn) to kill rat mites whilst the rats were being caught. We then had the basement holes where rats can get in closed up. All of the staff at Pestec were so helpful. Jessica in the office always took the time to answer my many questions when I was trying to figure out what the hell was happening. Luis, Pestec's CEO, also visited. He is a real expert and genuinely cares about helping people solve pest problems. - Kimberly
Illya
Great service!Diligent and knowledgable and thorough. Pedro Castro was my exterminator. Great guy. We had rats years ago. He eradicated them. Then recently had a small mouse and he was very helpful as well. Both times did proofing on the house. Thank you!! - Illya
Elaine T
Pestec treated my apartment for bedbugs a week ago and I haven't seen a live insect since then. Pestec's employees are environmentally conscious and use pesticides sparingly. They idenfitied the source of the infestation, treated the infested area with cedar oil, used a small dose of pesticide, and recommended taking practical steps like encasing my mattress. The only thing they could have done better is to tell me that it requires two people to encase a mattress. - Elaine T.
Kim S
Pestec is doing a great job responding to ur problem with roof rats in one of the units on our multi-unit property. Eddie has been totally professional, prompt, and through. He brought Matt along to a visit to ensure that he was not missing any places where the rats might get in and together they got the crawl space and attic all sealed up. In addition, my interactions with Miriam in the office have been terrific. She is friendly, responsive and makes sure that everything keeps moving along smoothly. We have used Pestec in the past, always with good results, and this experience is also excellent. Thanks! - Kim S.
Licenses and Certifications
Pestec is licensed and certified for pest control services in the state of California.
Our licensure and certifications show we are committed to our profession. We do not take our responsibility as protectors of public health lightly.
When you partner with us, you can guarantee that you are working with a legitimate pest control company dedicated to providing our communities and stakeholders with the best services.
Here are the various licenses and certifications we hold and pest control associations we are a part of.
Pestec is licensed through the Structural Pest Control Board of California. License #4935. Pestec is licensed through the California Department of Pesticide Regulation (DPR). DPR License #37080.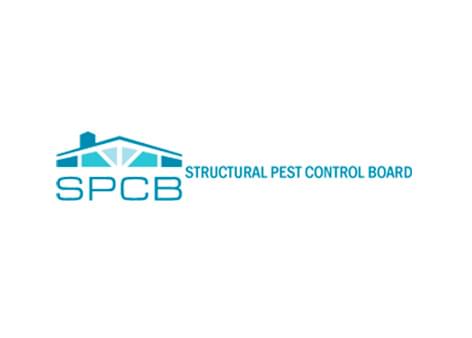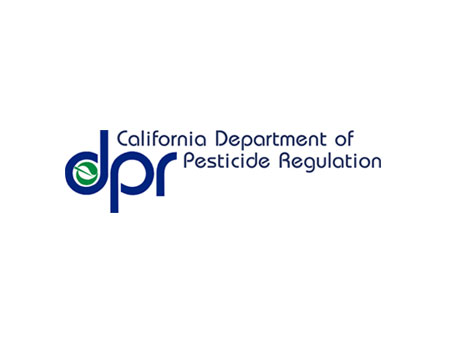 Pestec has 100% of its Integrated Pest Management services certified as IPM through two third-party certifiers, EcoWise Certified and Green Shield Certified.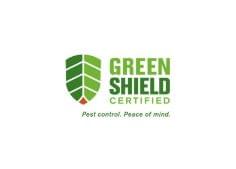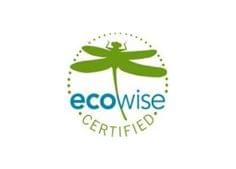 Pestec is an authorized and certified installer of Bird Barrier and Bird Buffer products.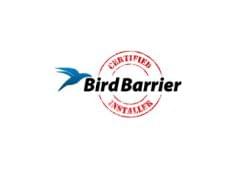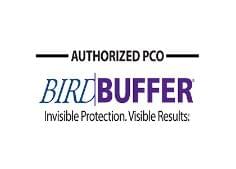 Pestec belongs to various trade associations such as the National Pest Management Association, Pest Control Operators of California, and the Mosquito and Vector Control Association of California.