Pestec Receives Prestigious IPM Innovator Award From California Department Of Pesticide Regulation EcoWise 2008
Pestec Receives Prestigious IPM Innovator Award from California Department of Pesticide Regulation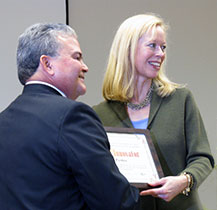 EcoWise Certified Service Provider Pestec was honored with a 2008 IPM Innovator Award by the Department of Pesticide Regulation. In a ceremony held January 22, 2009, DPR Director Mary Ann Warmerdam presented the award to Pestec CEO Luis Agurto, Sr, as three generations of Agurtos, including EcoWise Certified IPM practitioners Luis, Jr. and Carlos looked on. Assemblymember Fiona Ma was on hand to also recognize Pestec for its many years of quality service to San Francisco.

A family-owned business, Pestec has been an innovator since it opened in 1985. The company focuses on prevention and nonchemical strategies first, and as a last resort, pesticides that pose less of a risk to public health and the environment. In a Press Release issued the day of the event, Director Warmerdam said "This year's IPM Innovators are role models for change from traditional pest control to a combination of strategies that reduce or eliminate toxic pesticides."

EcoWise Program Manager Ted Shapas was on hand to congratulate the Agurtos and snap a few photos. Last year Ted received the same award on behalf of EcoWise. The Agurtos were among the first EcoWise Certified service providers & Pestec was the first company to be certified.

EcoWise Certified congratulates Pestec and the Agurto family for receiving this well-deserved recognition.


EcoWise Certified Service Provider Appointed to Structural Pest Control Board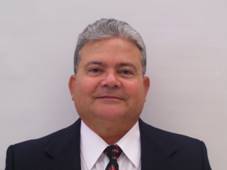 Luis Agurto, Sr., owner of Pestec, the first company certified as an EcoWise Certified Service Provider, has been appointed by Governor Schwarzenegger to the Structural Pest Control Board. Mr. Agurto brings to this new position more than twenty years of experience providing Integrated Pest Management services to public and private sector clients throughout the Bay Area. EcoWise Certified extends congratulations to Luis for this well-deserved honor.


Original URL: https://www.ecowisecertified.org/news.html