How IPM Helps Beat Bed Bugs In Multi-Family Housing Pest Management Professional 2017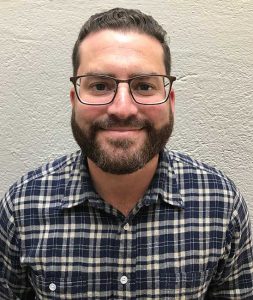 Luis Agurto Jr., president of San Francisco-based Pestec, and his team work with like-minded partners that take the principles of integrated pest management (IPM) seriously and want to practice pest prevention, particularly as it pertains to bed bugs in multi-family housing. We asked him six questions to learn how he does it.

1. You work with local health departments and vector control agencies. What impact does this have on your bed bug services? How can other pest management professionals (PMPs) do the same?

My dad has always taught that the "integrated" in integrated pest management (IPM) stands for integrated or complementary tactics AND a multi-disciplinary team that works together to manage and prevent pests. As an IPM provider in an urban center, we view ourselves as part of a bigger team that's working to address pest and vector issues for the safety of the public. Departments of public health, vector control districts, and in California, building-code inspectors, have responsibilities to enforce the health and building codes as they pertain to pests in their local jurisdictions.

Many times, the problems affecting our clients do not originate in their properties; instead they have a community-associated source. In those cases, we do our best to educate our clients on their responsibilities under the law and invite these agencies to assist with neighboring properties or individuals that are contributing to a problem.

A few good examples are:
At a supportive housing building in San Jose, Calif., we noticed a link between the people who were having re-infestations of bed bugs in their units. We were doing thermal treatments and as such, we keep a tech outside by the truck to prevent tampering or vandalism of our equipment. The tech noticed that the residents who had vacated the units under treatment were spending time in an RV parked outside the property. This happened on several occasions, conspicuously enough so that the technician walked by the camper and smelled what he thought were bed bugs. We notified the property management and called the local public health department. We did not see it happen, but we were told that the RV owner was asked to leave, and fortunately, he listened.
Most vector control districts do not treat for bed bugs, at least they do not in California. However, in some localities they will work with properties to address rats. Vector control districts can be a valuable second opinion on unidentified "bug bites" that clients immediately think are bed bugs. They can help notify neighboring properties of their responsibilities or directly treat for rats in public spaces or other areas that are untreatable for a pest management professional, from where these issues may be originating.
A fairly new law, SB-1167, that went into effect Jan. 1, 2015, requires health and safety enforcement agency's orders to abate rodents must also include the conditions causing the infestation, such as inadequate garbage control and leaky pipes. Although this pertains to rodents, the concept remains the same: pest management best practices are vital and require a team approach.
When bed bugs became a growing problem that caught PMPs unready in San Francisco, the San Francisco Department of Public Health (SFDPH) called PMPs to its office and announced the Director's Rules and Regulations for the Prevention and Control of Bed Bugs. These rules serve as a guideline for the treatment of bed bugs in San Francisco, and pre-dated the National Pest Management Association's Best Management Practices for Bed Bugs by half a decade. SFDPH also provides lists of resources for hoarding/cluttering, and senior services and informational pamphlets in multiple languages.
PMPs can provide better services to their clients by directly engaging with these agencies. These agencies provide workshops and training intended for pest management professionals and often for property owners and tenants, an excellent place to network with target clientele. When faced with new issues like bed bugs, these agencies need local expertise to learn about the issues.

PMPs should introduce their companies to them and ask what they are doing to address the community-associated pests in their area. Offer to work on a committee, like the bed bug task forces we've seen in places all over the country, including our community in Contra Costa County (CCC). Seek their help and provide only the best practices so they know your clients are in good hands. CCC makes excellent resources available on its website.
2. How do you work with the city and county to help train developers on pest prevention by design? Are they receptive to your ideas?
We work with like-minded partners that take the principles of IPM seriously and who want to practice pest prevention. It's true that the San Francisco Bay Area and much of California is special in this regard; people here take responsible treatment of the environment to heart.

The LEED green building movement is nationwide however, and the people responsible for managing LEED projects need qualified IPM companies to get the most points possible for their projects. Reaching out to developers and talking about the issues they are likely to face — rats and mosquitoes — and using the terminology they are trying to understand — like an IPM program that includes monitoring, reduced-risk treatments, and pesticide-use notification — go a long way when starting the conversation.

We are fortunate to work with the progressive city and county of San Francisco. The Mayor's Office of Housing and Community Development and the San Francisco Department of the Environment (SFE) are on a mission to advance social equity for government services, improve environmental quality for its residents, and improve health outcomes in multi-family housing. As part of this mission, SFE developed the Pest Prevention By Design Guidelines (PPBDG), a best practice guide for developers, architects, and builders and is now working on implementing these guidelines into the rehabilitation of public housing in San Francisco. As a local member of the Technical Advisory Committee that worked on the PPBDG and as an experienced IPM company, we have worked with SFE to demonstrate IPM in practice and to educate our target audience on the guidelines.

To inform and educate developers, builders, architects, as well as property managers and residents, we have provided combined and separate group presentations and site walks. I have not been surprised that residents and property managers are receptive to the ideas; they know where pests move in and out of buildings and units and do their best to implement makeshift pest exclusion measures. I have been very pleased to see how receptive developers, architects, and builders have been.

It should also not be a surprise, as everyone's — including PMPs' — interests align with preventing pests. Developer/owners do not want to be on the hook for intractable pest problems and preventive repairs that they will have to make in the future if things are not designed correctly from the get go. Architects want to deliver not only beautiful designs, but functional ones that best serve the needs of residents. And builders know first hand how uncomfortable it is to work in pest infestations, let alone live in them. The construction teams have been great to work with as long as expectations are clear from the beginning, the scope of work calls out pest prevention modifications up front, and the expectations are reinforced and repeated throughout the construction process so costly backtracking can be avoided.

PMPs should be excited about this developing field of pest prevention, as we are best suited to support its implementation. Who else knows the behavior and biology of structural/household pests in the field better than we do? Who else knows the small details or construction defects that on their own may be minor but compounded 100-times and mixed with the complexities of multi-family housing to create enormous obstacles for adequate pest control. And who else rolls up their sleeves and resolves these problems first hand? We do! So let's bring our expertise as pest management professionals into every stage of a building's lifecycle, from idea to inception and from construction to ongoing maintenance.


3. Because multi-family housing is a big part of your business, you engage with people who speak many different languages. How do you handle this?
Working in multi-family housing is about being a compassionate professional. As I tell my team regularly: "Everyone loves the pest control guy or gal…as long as they do a good job." If you are dressed in a uniform, carrying a flashlight and tool kit, people almost always know what you are there to do and will work with you. If you treat the elderly client who doesn't speak English as your own grandmother, she will be receptive and meet you halfway in the communication process. It helps to have a diverse staff that speaks multiple languages like we do as well, although that's not to say we do it all alone.

We qualify our clients and will only work with those who will facilitate the process of getting into units and who have communication channels with their residents to begin with. Many of these properties will have staff on-site that speak the languages spoken by their tenants or will have resources to communicate with them. These resources can be helpful for translating documents, and so can some free online versions PMPs can use on their own.

Probably the simplest resource for us in complex situations is call-in translators who can translate real-time over the phone with a resident. Sometimes the translator will be able to tell that the resident needs additional help, and may get the contact information to speak with family and friends who take care of the resident. In the end, it's not up to PMPs to resolve everything on their own; they must rely on the IPM team: property managers, supportive housing staff or other public supportive agencies and public health departments.


4. You have on staff a registered nurse. What type of services does she provide?
Joy Dipaola, RN, who also is a field rep for us, helps us overcome obstacles with compassion by addressing the human needs of multi-family residents. PMPs know what I'm talking about. It's about providing the best service for your customers to facilitate the delivery of pest control. It might be picking up kids toys from the backyard before an application, or helping to clear a pantry to treat for Indianmeal moths.

In multi-family housing, the situation is similar but can be much more intimate since bed bugs and cockroaches are much more intimate pests than ants and pantry pests. Nurse Joy helps people get dressed some days, she helps prepare clothes to be washed and a change of clothes for the day of treatment, she provides compassionate customer service facilitating other contractors for de-cluttering services or laundry companies for pickup and drop-off so we can deliver a treatment. In some cases, she also advocates for the needs of the residents that align with the long-term resource-saving goals of the property. An example of this might be advocating for a new bed that is less conducive to bed bug infestations, so it can be protected with interceptors and treated more efficiently in the future if it becomes re-infested.


5. How do you work with the property managers of multi-family housing facilities?
Our focus in multi-family housing is intensive inspection and remediative treatment until pest infestations are resolved, and then ongoing monitoring and treatment as needed, in the units. Pest prevention is part of our remediative initial treatments and can be delivered by us or through instruction and demonstration delivered by the property maintenance staff. We have worked with the San Francisco Department of the Environment (SFE) to train property managers on how to set up an IPM program and best practices for their sites, including the ongoing maintenance of common areas, trash rooms/garbage chutes, etc. We have some special projects where we have done Spring cleaning and some crack-and-crevice sealing for bed bugs and cockroaches, but this is a growing area and only represents a small portion of our business.

Spring cleaning, a facilitated community event, is a very practical pest prevention concept and a win-win for everyone involved. It can lead to less clutter in units, which reduces long-term pest pressure (saving money in the future) and improves the quality of life for residents. It can also reduce dumping and can help improve the relations between property managers and residents. I would only recommend to PMPs that they should make progress on pests up front by vacuuming up cockroaches, baiting the aggregations where they are behind refrigerators and stoves, and trap rodents before asking residents to make major changes in their spaces. You will get better participation that way and assistance from the community with those that need it. If you start with demands for cleaning/de-cluttering you may end up in a stalemate between the legal obligations and contracts of landlords and tenants.


6. What are some key tips for hiring and training technicians for bed bug work?
You've heard many others say this before I'm sure: Not everyone is cut out for bed bug work. That's a true statement, and I would expand and say that some of the best route tech's are not cut out for bed bug work. This might be because those route tech's are usually independent workers who work at their own pace. Bed bug work is instead about working well with others to break down a room into parts and communicate every step of the way so things don't get missed or broken. Bed bug techs need to have patience with, and compassion for, residents and thick skins for the in-your-face hostility they can get from people who aren't sleeping well and just got off a shift of night work. Getting through the door can sometimes be the biggest obstacle, and just communicating effectively by listening and addressing residents' concerns is all that's necessary. Bed bug techs also need to know when to go the extra step to make things happen and when the safety of the team or resident is at risk and the job should be called and the bigger IPM team engaged.

My tips for hiring include finding under-employed and under-engaged persons looking for better opportunities. Give them a chance to prove themselves before being offered a full-time position. To do this, we have two initiatives. 1. We provide training courses to small groups to vet their capacity to learn and earn their pest control licenses. 2. We also have some do a paid, on-the-job interview with our service manager or inspector/team lead at a work site. We judge them on how well they take direction, how much attention they put toward simple activities like sorting clutter or vacuuming an aggregation of cockroaches. Other things to look for is how they engage with the techs on the site; do they jump in and offer to carry things on the walk to an apartment, or do they hang back on their phone and wait to be asked? Do they grimace at the site or smell of an unkept unit or do they conform to the professionalism of our team and do their best to adapt to something they may have never experienced?

Probably the biggest tip is, build your team of All-Stars; keep them with good pay, benefits, and the tools they need to do their jobs; and your team will help you select the people who can play ball.
Original URL: https://www.mypmp.net/2017/06/07/6-questions-with-luis-agurto-jr/